Big Boi - "Hustle Blood"
2 tags
Kids and Duct Tape →
Better than live lions. youngmanhattanite: Please note: there's a good and bad way to duct tape your kids. For everything else, there's birth control.
Nothing says I ♥ NY like an animated discussion on string theory vs quantum mechanics in a loud midtown sports bar. #wcnyc
8 tags
Food Parc: Because Chelsea Needs Another Ginormous...
Is it because food is the only thing former big spenders can afford? Because nobody actually wants to be in Chelsea, Flatiron or the Meatpacking District so there's plenty of available space? Perhaps the motivation behind the recent food mega-mall explosion involves psychology more than economics: New Yorkers have recently realized that they're skinnier by far than the vast...
4 tags
Skybarn: Are New Yorkers suddenly starting to... →
Are New Yorkers suddenly starting to believe that they are angry even though they are not, in fact, angry. It reminds me of my twins when they were infants. One would cry and then the other would cry because they thought they were the one that was upset. It's no fault of New Yorkers who have never…
3 tags
3 tags
Watch
Jon Stewart/Daily Show on the ridiculousness surrounding the proposed ground zero mosque.
2 tags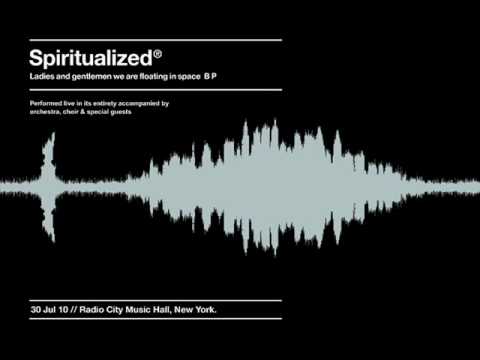 3 tags
6 tags
Knollapalooza: Dissecting Don Draper's Furniture
The Mid-Century Modernist does a nice job of it, The Awl makes a few notes on the turn-of-the-decade update from warm Copenhagen to cool Stockholm.
All My Friends Are Dead →
A kids' book for budding curmudgeons. (via Laughing Squid) If you're a dinosaur, all of your friends are dead. If you're a pirate, all of your friends have scurvy. If you're a tree, all of your friends are end tables. Each page of this laugh-out-loud illustrated humor book showcases the downside of being everything from a clown to a cassette tape to a zombie. Cute and dark all at...
3 tags
2 tags
Cake semiotics are starting to scare me. Dangerous Minds | Joy Division Unknown Pleasures cake http://bit.ly/dx8npQ
&c. →
An Algorithm for Everything: Literary Version →
1 tag
NYC highly recommended: This afternoon Konono No 1 free show @ Prospect Park; also at LePoissonRouge tomorrow night. http://bit.ly/bPiVCK
6 tags
The Virgin Fugs- My Bed is Getting Crowded RIP...
RIP Harvey Pekar. http://bit.ly/cX1ioI Lovable curmudgeons are so irreplaceable…
3 tags
Sunday XiuXiu + Deerhoof play Joy Division's Unknown Pleasures @ not-pool parties, @ Wburg waterfront, not-doors 2p http://bit.ly/a7V6Iy #fb
rebjukebox: musicaljism: Lips Like Sugar -...
Subway Rat Photo Shoot! →
The NY Times is calling for actions shots of the supermodels of the underground. LTrainRat, are you ready for your close-up?
2 tags
3 tags
"Boy, does this one smell of awfully awful-ness."
– The 10 Worst Hip-Hop Aliases: Martin Louis The King Jr, Young Splashy Splash, Niggarachi… (via The Daily Swarm)
4 tags
Ward Six: List of Ten Over 80 →
Great list of list-worthy and inspiring writers who are 80 or older this year.
4 tags
Detroit: Young Architects Turn an Abandoned Home... →
All of Detroit may be a lab of sorts, and the discoveries therein may save us all. In this instance, a collective of research fellows from the University of Michigan Taubman College of Architecture and Urban Planning buys one of the Motor City's 33,529 vacant houses for $500 and gets to work on the future of design. (via Fast Company.)
3 tags
"I have a religious temperament," Ms. Bourgeois, a professed atheist, said about..."
– Louise Bourgeois (via NY Times.) RIP.
1 tag
BP Ad from 1999 →
(via Economists View) Here are some ideas on what this logo actually ought to look like. (via Flavorwire.)
5 tags
LCD Soundsystem's last stand →
rubenfeld: Klosterman takes on LCD Soundsystem. "'I actually want to write a treatise in defence of pretension,' he says. 'I think the word pretension has become like the word ironic – just this catch–all term to distance people from interesting experiences and cultural engagement and possible embarrassment. Pretension can lead to other things.'" ...
6 tags
3 tags
The 50 Greatest Hip-Hop Samples of All Time →
It'll eat up your day. But you'll be better for it.
FCC reverses Bush-era ruling on broadband deregulation: http://bit.ly/b6jlx8 Happy Cinqo De Mayo, Comcast.
4 tags
6 tags
5 tags
4 tags
3 tags
Contesting Jobless Claims Becomes a Boom Industry →
With a client list that reads like a roster of Fortune 500 firms, a little-known company with an odd name, the Talx Corporation, has come to dominate a thriving industry: helping employers process — and fight — unemployment claims. (via NYTimes) What's next, Debtor's Prison, Inc? I'd like to think there's an endless employment line in Hell reserved for these people....
4 tags
2 tags
rebjukebox: Califone - Bottle and Bones
4 tags